ABOUT SOAR
Tangshan Soar Refractory Co., Ltd. was established in 2005 and is located in Fengrun District, Tangshan City – the cradle of the modern Chinese Industry. Our company covers an area of 48,000 qm2 and has fixed assets of over 15 million US Dollars. There are more than four hundred employees in our company. More than twenty of them are professionals and technical personnel. We also have four senior engineers, and four employees with master's degree or above. Our company has been honored as Reliable and Trustworthy Company by 315 National Credit Information System Platform. In 2015, Soar Refractory ranked the top in the top-100 refractory enterprises in the official website of Refractories Window – China Refractory Association. In April 2019, our company has been elected as the vice president of Hebei Refractory Industry Association.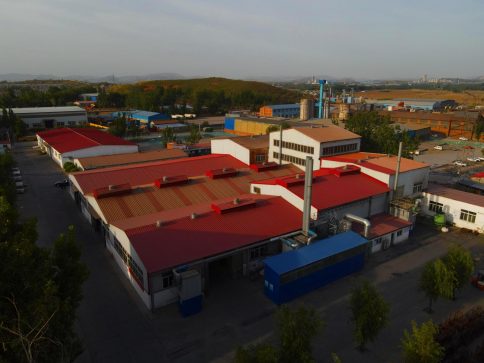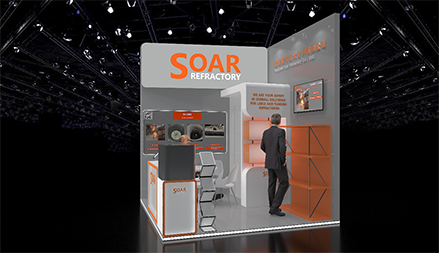 Since its establishment 15 years ago, our company has been focusing on the R & D, production and marketing of shaped and unshaped refractories, such as sliding nozzles for high-temperature flow control system and ladle castables. We are able to provide the overall technical services and refractory solutions for ladle and tundish as well. Soar Refractory has been developing steadily and it keeps expanding continuously. It has an annual production capacity of 250,000 tons. In these product segments, our sales volume stays at the the third place since many years in Hebei Province – the province with the largest steel production volume in China. Our company's business covers the steel production areas in Northeast, Northwest, North, Southwest and East of China and we are active both nationwide and globally. In 2018, the domestic market share of our company's products reached 1.9%, and our market share within the Hebei province exceeded 20%. In 2017, our main business revenue was over 20 million US Dollars. In 2018, our sales revenue reached almost 30 million US Dollars and in 2019 exceeded 40 million US Dollars. Our annual growth rate is keeping above 30% in recent years.
Innovation and Quality are both most Crucial
At the very beginning in the company's history, to innovate technology continuously has already become the endogenous driving force of the company's development. We made "innovating technology and leading in the future" to our motto. Our company has successively established the college-enterprise partnerships with the universities such as Wuhan University of Science and Technology, and has introduced many professionals and technical personnel with postgraduate qualifications and senior engineer qualifications. Our company has developed a number of industry-leading high-temperature refractory products independently , which could not only achieve substantial improvements in product formulation and quality, but the production process has also realised a great improvement in green and sustainable development.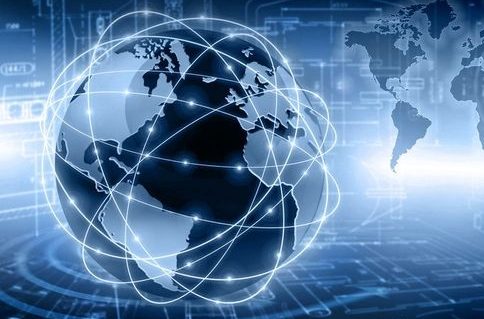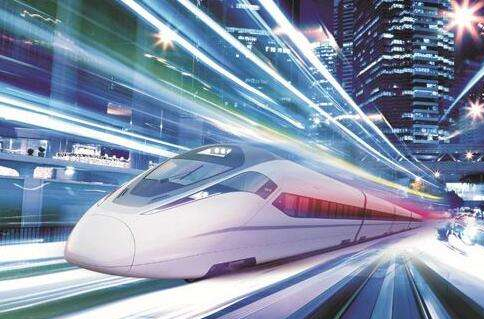 Striving for Sustainable Development
The development of an enterprise does not happen like in a day and cannot be accomplished overnight. We should focus on the present while planning for the future. In 2008, we obtained the "Production License" issued by General Administration of Quality Supervision, Inspection and Quarantine of the People's Republic of China, and became one of the earliest enterprises in Hebei Province that secured this certificate. In order to realise a sustainable and green development, Soar Refractory brought in even higher environmental protection goals than national and local standards. Our company has invested nearly 600,000 US Dollars in environmental protection to install more than 10 sets of water and dust treatment equipment and to dismantle the original coal-fired and biomass boilers. The ground in our factory is either paved or afforested. As early as 2009, the coke-fired drying kiln was transformed into electric heating and so far, its emission level is still lower than the national and local standards. We adhere to the concept of sustainable development. Since the establishment of Soar Refractory, not even one major environmental, quality or safety accident has happened. Meanwhile, the enterprise should also give something back to the society. The local tax paid by our company is increasing year by year. In 2018, we were honored as taxpayer with a credit rating A-level by the local tax authority.
Domestic Business
In the fifteen years of rapid development, Soar Refractory has won customers from all over China and its sales network is gradually established. From the beginning on, our company has been implementing the sales model of "overall contract + project teams". Currently, our sales network with eight project teams is active in Northeast China, North China, Central China, South China and Southwest China. We maintain stable cooperation relationships with multiple large steel companies such as Pohang, Shougang Group, Tangshan Iron and Steel, and Rizhao Steel. Many steel companies such as Guoyi Iron and Steel, Tangyin Iron and Steel have been cooperating with us for more than a decade. In 2019, our company undertook an overall contract for Guangxi Guixin Iron and Steel. This helped us achieving a significant change in the business model of the refractory industry and explored a new path for innovations of refractory production and application. Relying on our excellent product quality and value-added service, Soar Refractory has succeeded to win five more new customers since 2018, including Lixin Steel and Jinzhou Industrial, and has reached cooperation intentions with further steel manufacturers.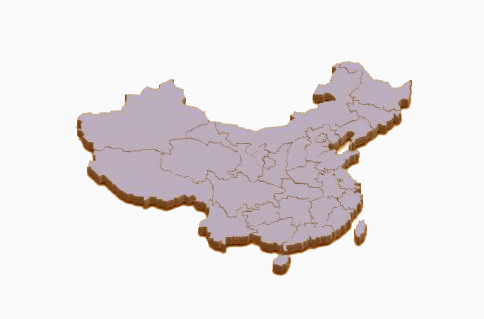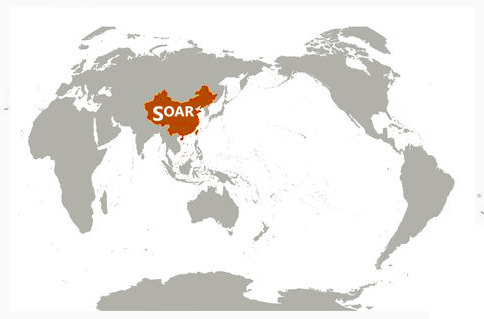 Overseas Business
While we focus on the domestic market, we also decided to face the challenges and chances of the globalisation actively. Since 2007, the company is allowed officially, to export its products and services. In the future, the proportion of our company's exports is expected to reach 30% to 40% of our total turnover.
Looking Forward to the Future
Soar Refractory will keep focusing on the refractory industry. Relying on our leading advantage in high-temperature flow control systems, we will improve the high-tech R&D center, fully explore the research and application of new materials in the refractory field, build two production bases in South and North China, accelerate the merger and reorganization, and further enhance our comprehensive competitiveness. Our new group enterprise will base on the high-tech materials and refractory still remains as our core field. But our business scope will cover steel, new materials, intelligent equipment and so on. The IPO is expected to be completed in 2023.